Book Care
8 months ago
Book Care
What Happened to Marion's Book? by Brook Berg






Book Care Rules
Open your books carefully
Keep your books off the floor
Never throw your books •Keep books away from food
Never place books near your mouth
Always take your time and turn the pages of your books
Library Information
3 months ago
WE ARE WILD ABOUT BOOKS!
Library Hours
Monday - Friday
7:30 AM to 2:40 PM
All students will have access to the library weekly with their class. Open library time is available each day for checkout, research or flexible class collaboration. The library media center will open at 7:30 am and will close at 2:40 pm each day. During special evening events, the media center will remain accessible during the duration of the event.
Teachers are encouraged to check out classroom collections on a biweekly or monthly basis. It is requested that books be changed regularly so that all students and teachers will have access to the titles.
Student Checkout Information
Pre-Kindergarten through 1st grade, you will be able to check out one book only.
Second-graders will be able to check out one book and the number will increase in November to two books.
3rd - 5th Graders can check out two books at a time.
Once you have returned a book you can then select however many books you have returned, from the shelf. If you happen to lose or damage a book it in any way, you must pay for it.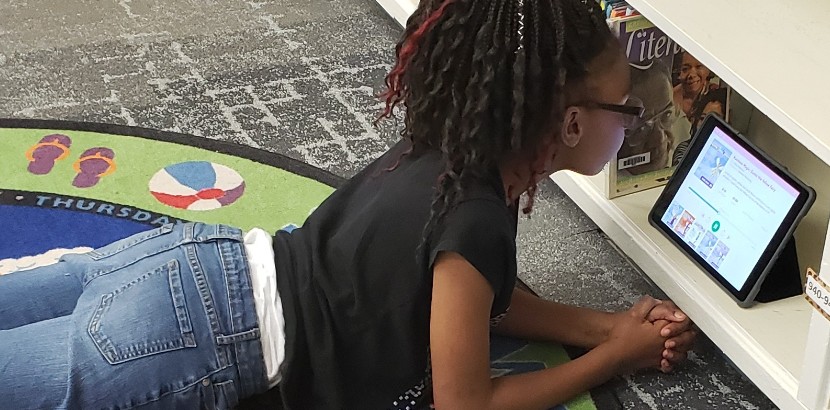 AR Celebration

We had so much fun during our celebration. Students were able to watch a movie and eat nachos! The 1st semester celebration was even better! We jumped so much at Jump for Joy that we almost jumped through the roof! Congratulations to all who reached their goal! Start reading for the next celebration!