In 1953-1954 the dreams of the citizens of Fairfax came true when the current school that is Fairfax Elementary was built. On August 30, 1954, the children of the Fairfax community entered a modern school. It had eighteen classrooms, an assembly room, a well-equipped lunchroom, and a beautiful library. We have continued to grow since then! In 1977 a wonderful new gymnasium was constructed. Due to tremendous growth, in 1982 a new kindergarten addition was built and in 1999 the additional wings that house our third and fifth grades were constructed. We just continue to grow and improve! Fairfax offers a state of the art computer lab, computers in every classroom, classrooms with SmartBoard technology, Chromsebooks and Ipads, and a library that adds new titles to its collection each year.
Our Mission: At Fairfax Elementary, our mission is to provide a place for children to develop academically, socially, emotionally, and physically. To ensure that our students grow in the understanding and use of the basic skills needed to develop into useful citizens, we are committed to work with parents and the community to reach these goals in a disciplined school environment.
Motto: Learning lasts a lifetime
To the parents, students, and community,
Let me start off by saying how excited I am to be the Principal at Fairfax Elementary School. I am a lifelong resident of the Fairfax community and I spent my elementary days in this very school. I have many fond memories of the friends I made and the staff that was here at that time. After spending a half year at Lanett City Schools in 1999, I started my education career with Chambers county teaching fourth grade at Fairfax. I have now been in education for 24 years and think it's pretty neat to be the principal at the school where I walked the halls as a student. The staff and I plan to make this school year a very successful and enjoyable educational experience for our students. The success of our students greatly depends on a strong partnership between parents, staff, students, and the community. I firmly believe that it takes all stakeholders working together to successfully educate a child. One of the most important components of a successful education is parental support. Please stay involved in the education of your child and always support and encourage your child to do his/her best and to never give up. We welcome your participation, support, and look forward to meeting all of you throughout the school year.
Respectfully,
Students need a safe and physically comfortable environment to promote student learning.
Each student is a valued individual with unique physical, social, emotional, and intellectual needs.

Positive relationships and mutual respect among and between students and staff enhance a student's self-esteem.

All students can learn through individual learning styles.

Students learn best when they are actively engaged in the learning process.

Developmentally appropriate learning activities enhance learning at all levels.

Instructional practices should incorporate learning activities that take into account for differences in learning styles.

Teachers, parents, and the community share the responsibility of the school's mission
CCSD Notice of Hearing
2 months ago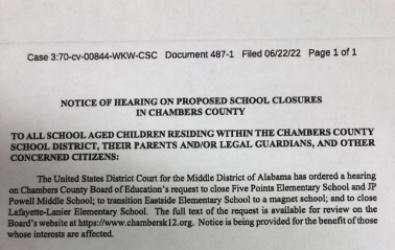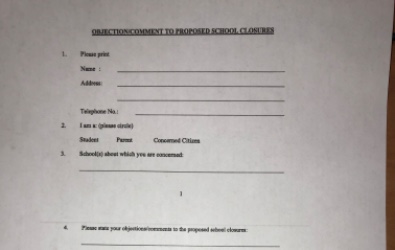 Townhall High School Site Meeting
Sorry, but there was nothing found. Please try different filters.